Kyshira s. Moffett, MBA
Serial Entrepreneur | Consultant to Startups | Author | Speaker
Kyshira S. Moffett, MBA is an award-winning serial entrepreneur, brand strategist, and author who specializes in helping ambitious women entrepreneurs package their expertise, brand their influence, and monetize their online presence. Kyshira launched The Power Collective in 2018 to where the mission is to accelerate the growth of small and mid sized woman owned business to create more economic equality within the US. The Power Collective is a management consulting firm with specialities in business development, marketing and branding. The firm provides private consulting services, online courses, and corporate training programs where they are able to facilitate intimate and large scale workshops on site for internal teams. Kyshira also serves as the Pittsburgh Google Digital Coach where she offers complimentary workshops for small business owners in Southwestern PA with the goal of accelerating the growth of diverse businesses. Cultivating her passion for beauty, she launched Life of a Bombshell Cosmetics; a premium, yet affordably-priced cosmetics line designed for women who are movers and shakers. Keeping up the momentum, Kyshira has published several books including All in Favor of Branding, Beauty That Banks and much more!
Subscribe to my vlog #EVERYDAYHUSTLE on Youtube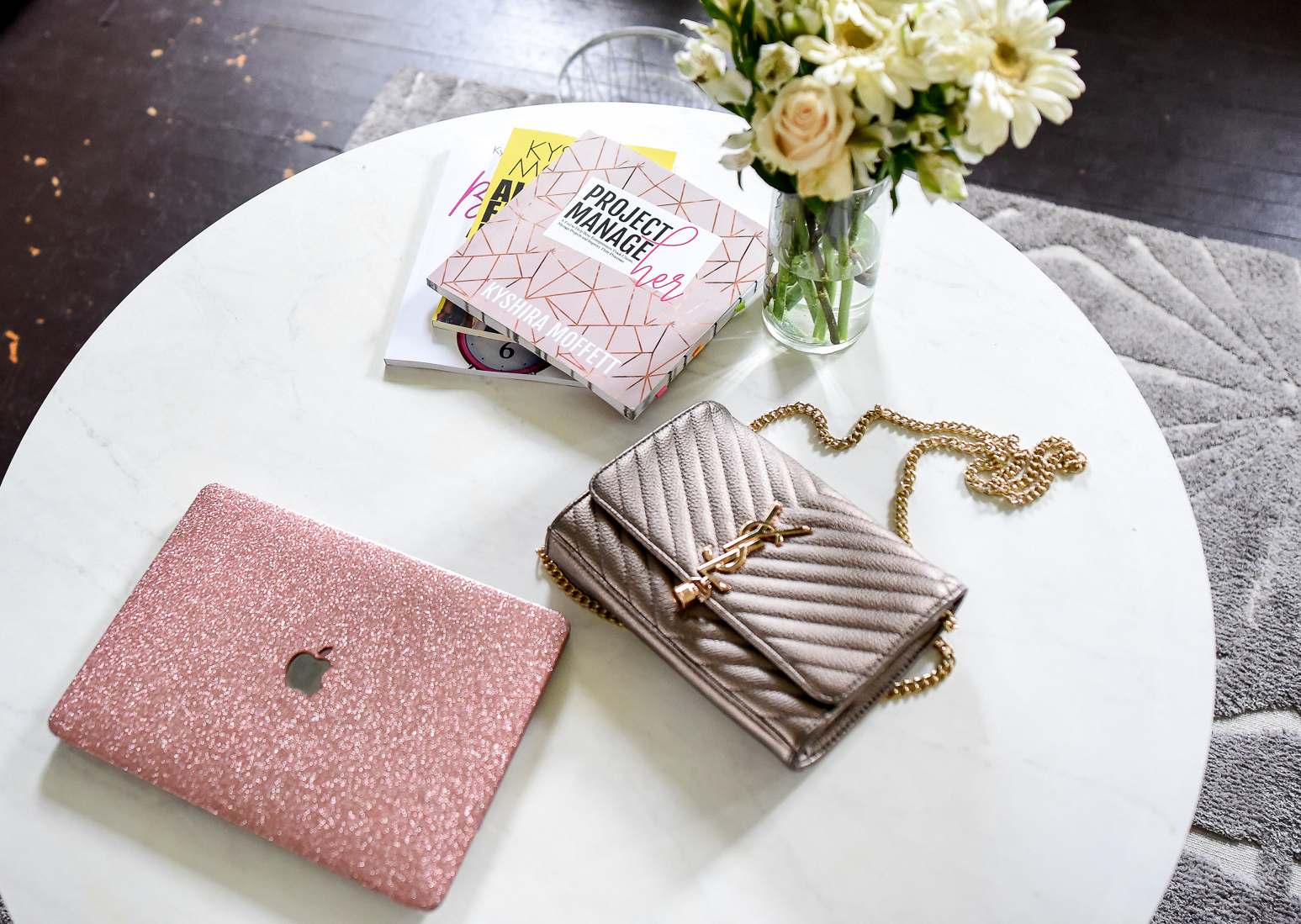 Book Kyshira to Speak at Your Event
Shop My Publications
Books
Download Your Free Copy!
This e-book is here to help you scale back on the countless hours you're in the office while simultaneously increasing your revenue! Dive in as you learn:
My top tools for automation and how they enhance the client experience and increase your revenue

How to stop being an employee of your business and become an entrepreneur

How to regain the freedom that you created your business for in the first place